Eleven Engineering, Inc. is a General Engineering construction firm specializing in environmental remediation, demolition, and general construction. We provide a comprehensive range of site services from initial cleanup through final restoration. A licensed contractor and certified Woman-owned Business Enterprise (WBE), Eleven Engineering operates from its Northern California headquarters.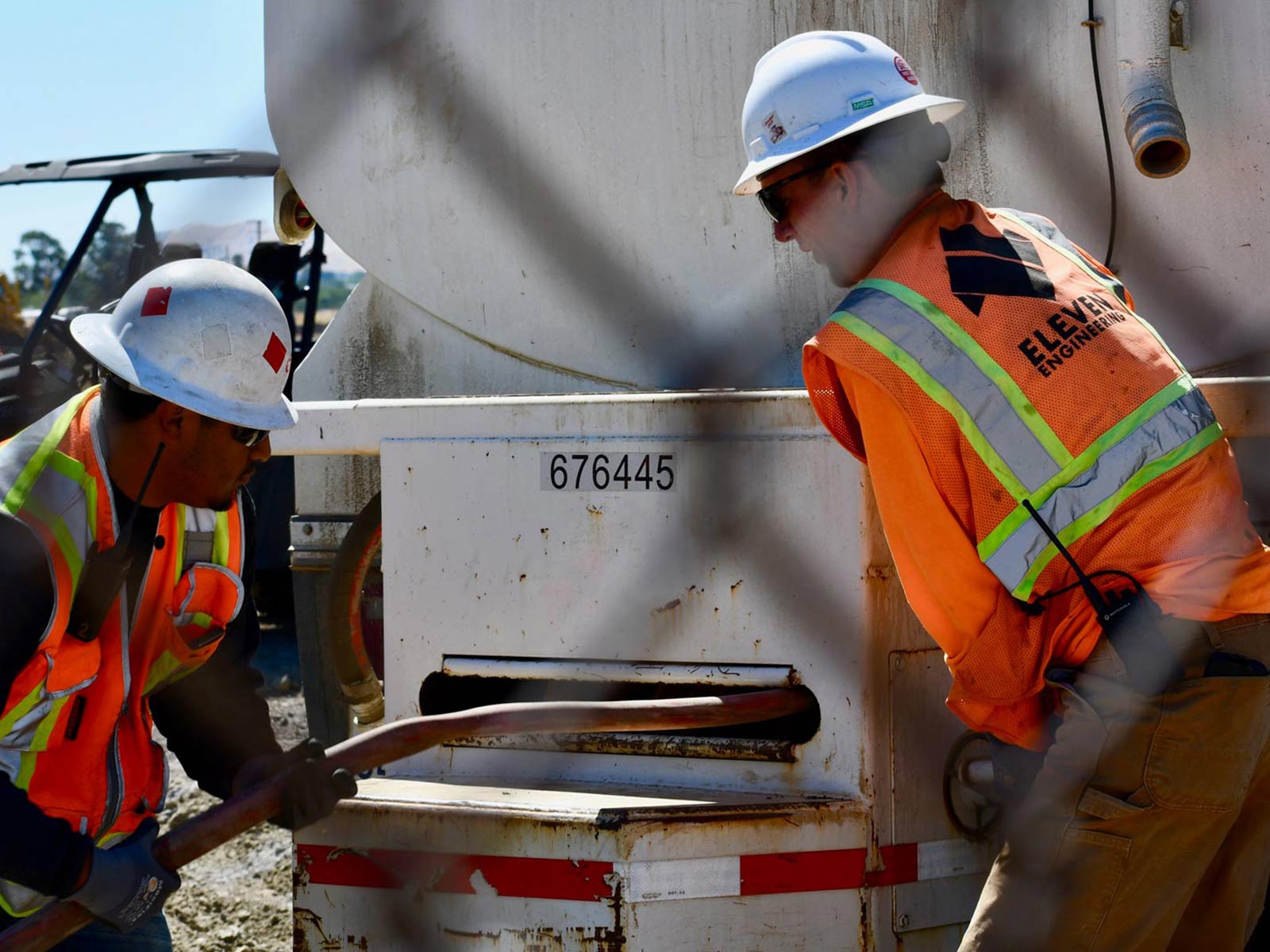 EXECUTIVE TEAM
Wendy Harding
President
Ms. Harding is responsible for companywide business management, client satisfaction oversight, and leads the sales and marketing division. With over 20 years of diverse experience in the environmental industry, she specializes in providing customized client solutions for compliance, remediation, and technical services. Ms. Harding is heavily involved with developing business for industrial clientele and providing value added solutions to complex environmental problems. Ms. Harding has a B.S. Degree and has extensive experience working for Analytical Laboratory and Environmental services companies.
Ryan Harding
Vice President
As Vice President, Mr. Harding is responsible for overall quality assurance, customer satisfaction, operational oversight and new business development. With nearly 20 years of experience in the environmental industry and a strong focus on remedial excavation, remedial system construction, decommissioning and demolition projects, Ryan provides private and public client services that include development of project scope and schedule, budgeting, project constructability and client satisfaction. Mr. Harding has a B.S. and M.S. in Environmental Science and Management. His career has spanned from groundwater sampling with Environmental Consulting firms to serving as area General Manager for a major Environmental Construction firm.
Kyle Jarmicki
Director of Preconstruction
With over 30 years of heavy civil experience in both the field and office, Mr. Jarmicki's roles and responsibilities have consistently increased while specializing in hard money bidding and negotiated costs for complex public, private, and government projects. Kyle has led teams in the pursuit and construction of demanding heavy/highway, underground utility, water/wastewater treatment plant, and mass transit projects including light rail, bridges and tunnels. Kyle holds a B.S. degree in Construction Engineering and his business experience brings a seasoned perspective to risk assessment and client services.